Exploring the St Augustine Neighborhoods: from the Historic Downtown to the Beaches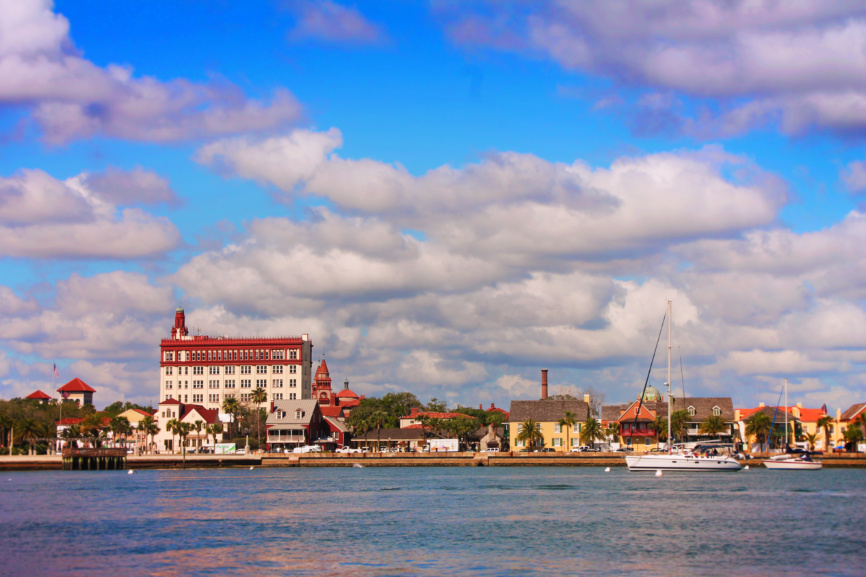 St Augustine Neighborhoods are great to explore. From the best neighborhoods to stay in to the highlights of the Historic Core, this guide will help you plan your St Augustine visit.
Our town is amazing. Every time people come to visit the fall in love. There's much more to StA than just the historic downtown core. Even though downtown is incredible you HAVE TO explore beyond the 1500s streets, the 1600s walls and 1700s buildings. St Augustine neighborhoods are all so different and wonderful.
To get familiar with St Augustine neighborhoods before you arrive, here's a quick rundown on what you'll find and where. Consider this a quick tutorial before you start planning everything you want to do when you come for a visit.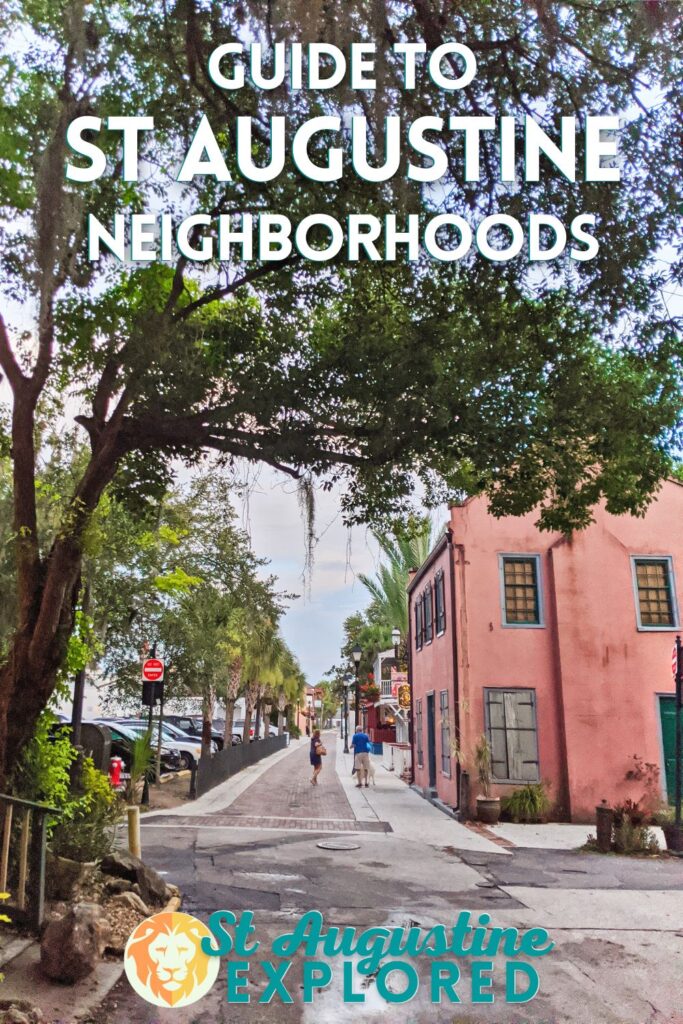 Downtown St Augustine
Downtown St Augustine is a great place to explore on foot… or via a historic trolly tour. Walking the brick streets (not cobblestone) and enjoying the historic buildings is the most St Augustine-type thing you could possible do. Stop into a downtown St Augustine coffee shop and wander a block or two off St George Street and you'll find cannonballs in wall still, or houses that have been occupied consistently for 300+ years. It's amazing.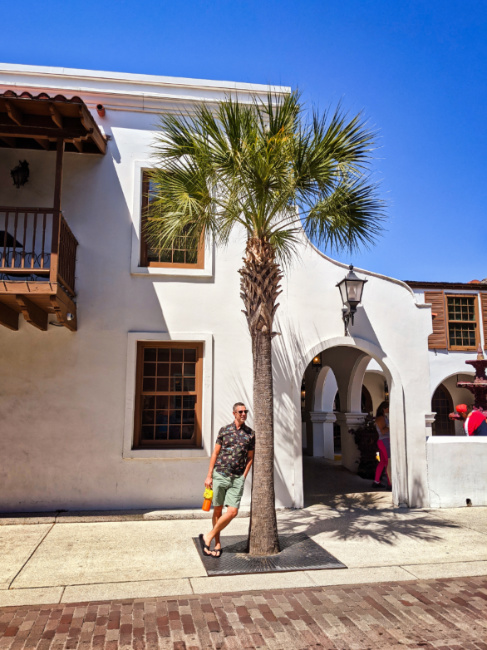 The Historic Core
The Historic Core neighborhood of St Augustine encompasses the area downtown around St George, Aviles, Charlotte and Spanish Streets. Beyond that, it starts to stretch into Lincolnville to the southwest, Flagler Model Land to the west and Uptown to the north. You'll find the old Ice Plant, Lightner Museum and Flagler College are walking distance from the historic core, and then the Castillo de San Marcos and Ripley's Castle are as well.
Most of the Historic Core is preserved or protected buildings, with a few small squares and private homes in the mix. You'll find quite the collection of bed and breakfasts and inns in the Historic Core as well. If you're visiting St Augustine for the first time and want to just enjoy the historic atmosphere, this neighborhood is where you'll want to stay.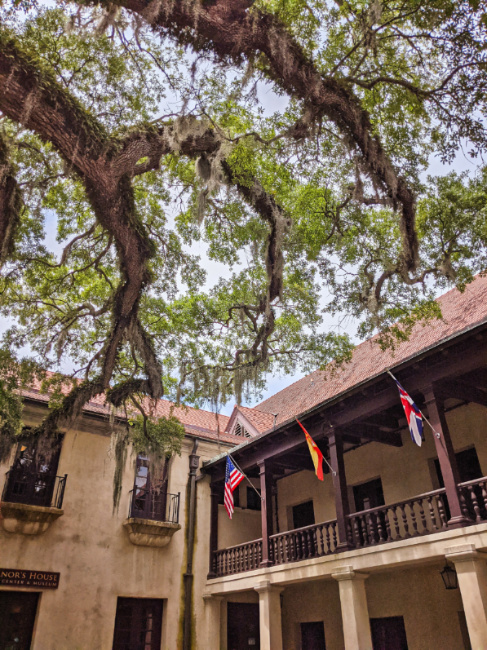 Uptown District
Just north of the Historic Core is Uptown. The Uptown District is a fun combination of historic homes, early 1900s storefronts, restaurants and cafes, and the Fountain of Youth area. Uptown is also where you'll find the Ripley's Castle, our Lady of La Leche, and the world famous Magnolia Avenue tree tunnel.
What I really love about St Augustine's Uptown District are the great shops. We like to do our holiday and vintage shopping here. Whether you're looking for vinyl records or mid-century modern home fixtures, the Uptown District is the place to go!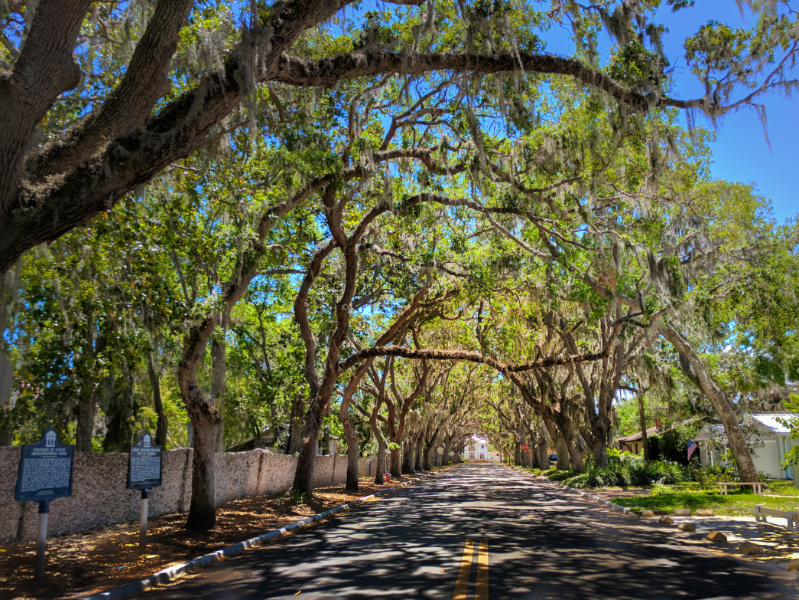 Anastasia Island
"The Island" as we call it. Living here, our running joke is "Don't make me cross the bridge" or "Please, don't make me leave the island." Here on Anastasia Island you'll find the community of St Augustine Beach, Butler Beach, Crescent Beach, and Spyglass Matanzas (my own term for the southernmost tip). It's pretty quiet here on the island except during holiday weekends. We have some of the prettiest beaches and AWESOME food. Cross the iconic Bridge of Lions from downtown and you're here!
Anastasia Island is a barrier island, so on one side is the Atlantic Ocean and the Intracoastal Waterway is on the other. The location between the waters is amazing for finding outdoor activities.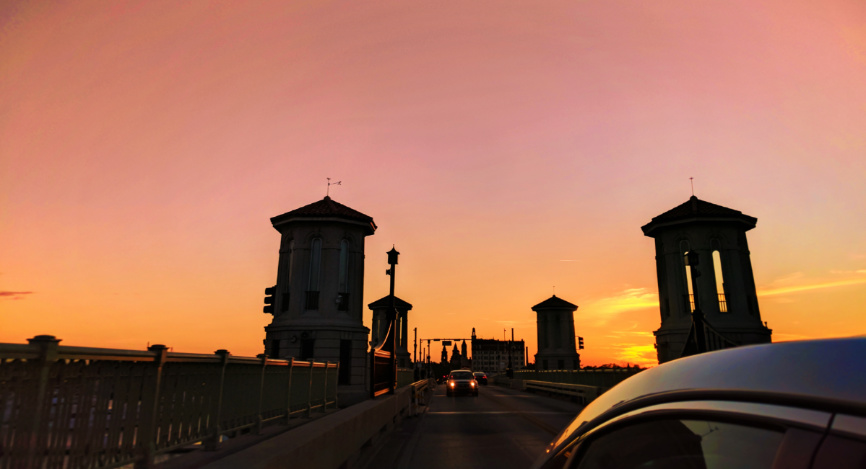 St Augustine Beach
The City of St Augustine Beach is a wonderful neighborhood. It's got the Pacific Coast Highway beach-town-vibe but with the mellowness and beautiful sand of a Florida beach. Once you're parked in the main beach community area, most restaurants and shops are walking distance along Beach Blvd. There are ample ice cream spots and plenty of beach access points to make a visit to the St Augustine Beach neighborhood a fun day. And food trucks. You can find several food trucks here. 🙂
PS: at the edge of the City of St Augustine Beach where Beach Blvd meets Florida A1A you'll find Alvin's Island. This is the go-to beach supply store for everything from chairs and umbrellas to t-shirts.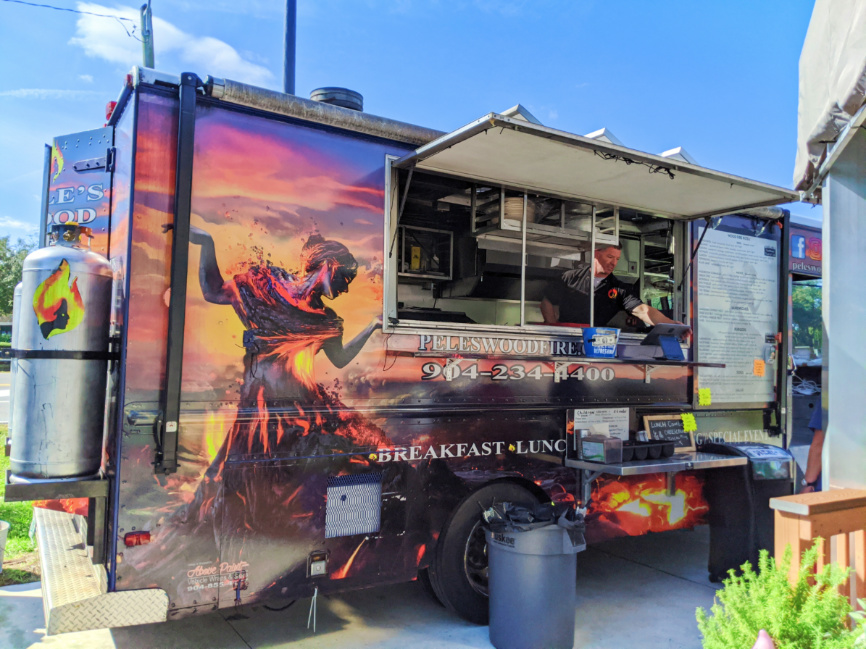 Butler and Crescent Beach
My FAVORITE St Augustine neighborhood, Butler and Crescent Beaches are two very chill residential neighborhoods that also have lots of beach access spots and restaurants in the mix. Once you're south of St Augustine Beach, there are entrances to be able to drive on the sand with a permit (residential or day pass). Have a fun beach day and then enjoy Florida seafood in the neighborhood.
Butler Beach is primarily residential with a small convenience plaza, an amazing Cuban cafe (Paladar is soooo good) and several parks. You'll also find water access for the Intracoastal Waterway at Butler Park West.
Crescent Beach is just a tad bit further south. It's also got a beach park with parking and Intracoastal Waterway access from under the 206 bridge. You'll find Genung's Fish Camp here for charters, as well as GeoTrippin' Adventure Co for kayaking. More limited in the dining option, Safe Harbor Seafood is a great choice for a patio lunch.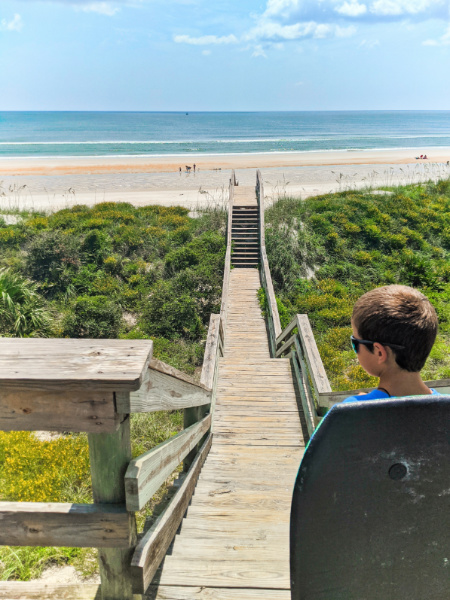 Matanzas Inlet and Marineland
At the southern end of the Island is Fort Matanzas National Monument and the Matanzas Inlet. While it may not be considered a neighborhood, like one that you'd live it, it's still a very different area. And very nearby are the communities on the Matanzas Inlet leading to Marineland. Here you'll find Summer Haven and it's charming residential neighborhoods and beaches. I love it.
At the end of it all is Marineland where the University of Florida has a marine sciences lab and where you can visit the Whitney Lab Sea Turtle Hospital. It's really cool.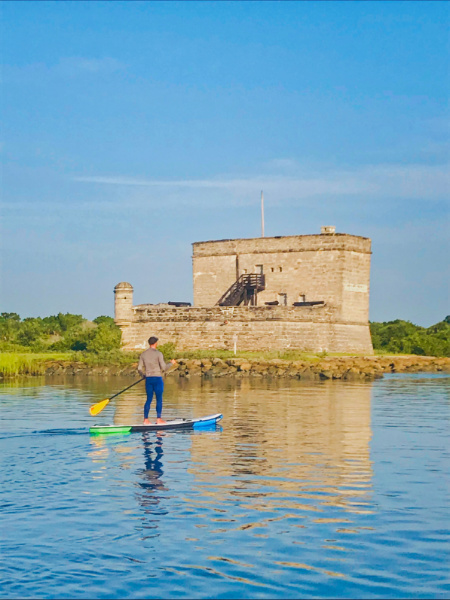 North St Augustine
If you head north out of downtown through the Uptown neighborhood you'll cross the Vilano Bridge over to another barrier island: Vilano Island (but nobody calls it that). The Vilano Beach neighborhood is THE PLACE to go for shark tooth hunting. This is one of the best neighborhoods to also find a vacation rental.
Vilano Beach
When you come down the bridge into Vilano Beach you just make a quick right into the town site of the island. You've got options for dining, a Publix supermarket, the Vilano Beach Pier and a public beach area. As you head north along Florida A1A there are lots more residential neighborhoods and beach access points.
The Vilano Beach neighborhood has a few great restaurants, both on the beach and the Intracoastal Waterway side. As you go north, it's just more and more sleepy until you get to the GTM Research Reserve. Preserves and dunes make Vilano Beach a beautiful neightborhood to explore. Also, these are the shark tooth beaches…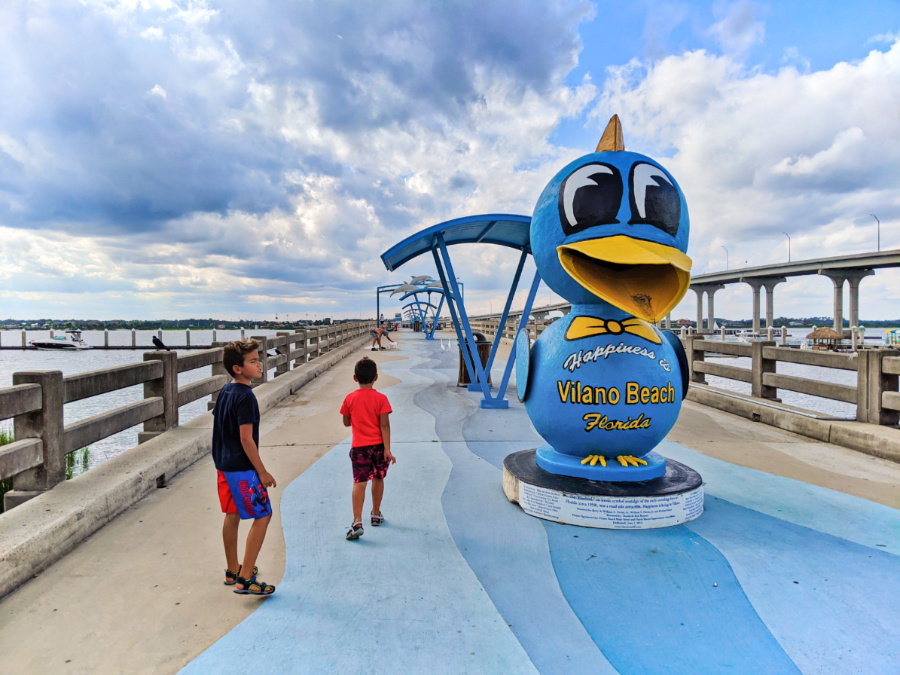 Ponte Vedra
By the time you get to the Ponte Vedra neighborhood you're almost to Jacksonville Beach. Nocatee and Palm Valley are the primary residential areas with townsites, but the rest of Ponte Vedra is just beautiful beaches. If you dig into the town sites you'll have lots of dining options, but they aren't necessarily touristy areas. Great if you live there, but not a destination per se.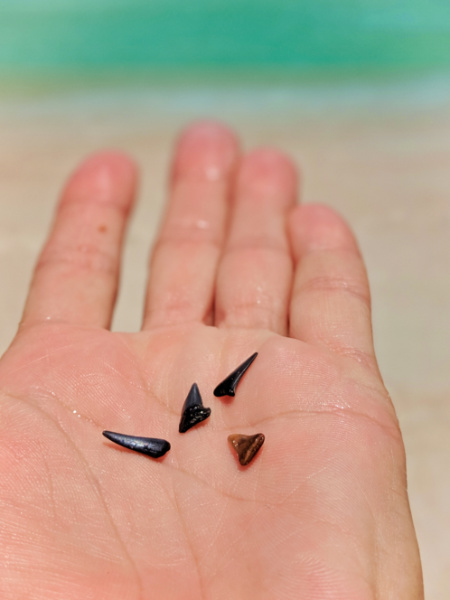 Within all of these areas there are even more niched down neighborhoods, but in general these are the St Augustine neighborhoods to visit and enjoy. If you have other areas of St Augustine you have questions about, always feel free to leave a comment or send us a note.