Downtown St Augustine is full of restaurants and tourist spots, but it's also got great coffee shops and cafes. This coffee spots are our top picks to grab a cup of joe and a pastry downtown StA.
How can you walk through downtown St Augustine without getting coffee? I think it's impossible. There are some wonderful coffee shops and cafes downtown that are perfect for either hanging out and watching the town go by or getting morning drinks to go. From the main tourist area of St George Street to the beautiful Uptown area, we've got coffee shops in St Augustine for you to try.
There are lots of things to do in Downtown St Augustine, so grab your coffee and a pastry and go explore!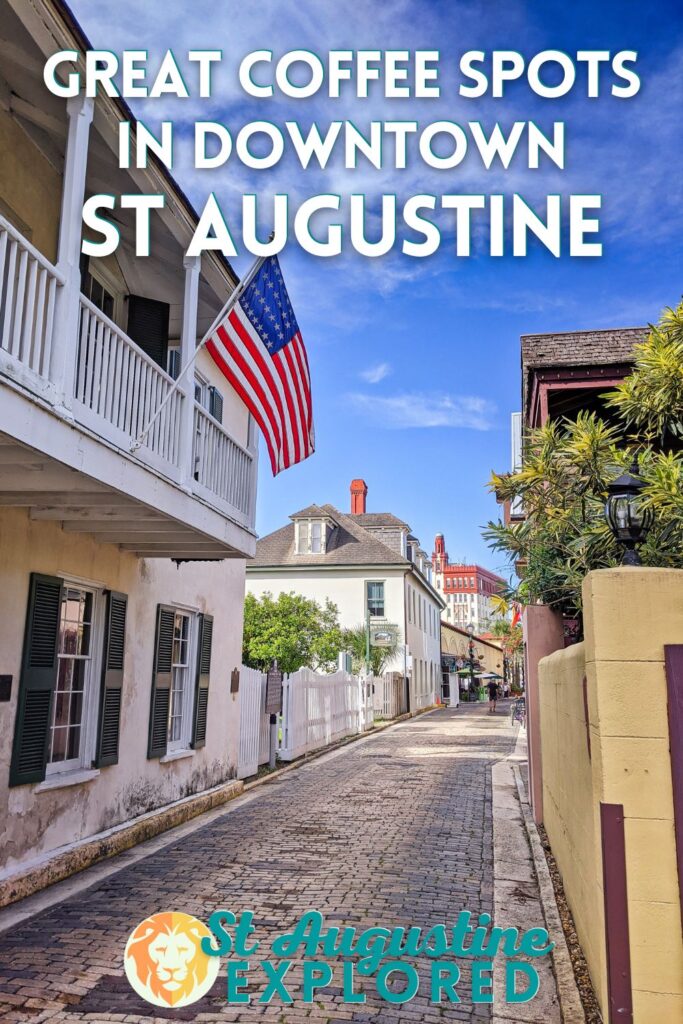 Downtown St Augustine Coffee Shops
Downtown St Augustine is home to many different types of businesses. From art galleries to clothing boutiques, there is something for everyone in this historic district. However, one type of business that seems to be particularly popular in downtown St. Augustine is the coffee shop. Whether you're looking for a farm-trade coffee, a quick shot of espresso, or the quick-fix Starbucks (licensed, not company owned), downtown has got you covered.
The Kookaburra Coffee House
This Australian-themed coffee shop is a great place to get your caffeine fix. The Kookaburra has specialty coffee and a wide selection of pastries and other food items such as Aussie pies. Beyond their locally baked goodies you can expect excellent service. Perfect for tourists and locals alike this coffee house gets busy. In addition to the downtown location, there are Kookaburras on Anastasia Island at the beach on on A1A, as well as on Highway 312 and on 207.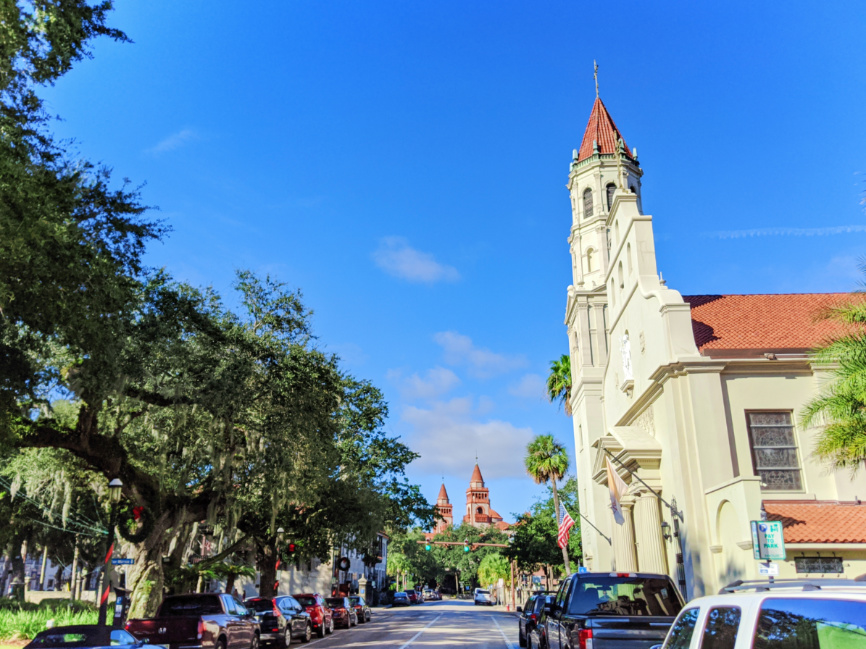 Crucial Coffee on Charlotte Street
The quaint little cabin café of Crucial Coffee is located in the heart of the historic district on the corner of Cuna Street and Charlotte Street. The café itself is small, but hosts a wide patio and gorgeous garden shared with their neighbors, Gourmet Hut. This spot is just as perfect for an cute ice cream dates or going solo with a paperback novel. Locals love how pet-friendly the space is and they'll even bring out a bowl of water for the furry ones.
City Perks Coffee Co
Directly across from the City Gate by the Castillo de San Marcos, this expansive café specializes in hand-crafted coffee, and local Florida wine, beer on tap and in-house pastries. It provides a great space to upload your next social media post with free Wi-Fi and seating both indoor and outdoor. Yes, it's got tourists but it's also an easy go-to when you're meeting friends downtown.
Juniper Market Café & Marketplace
Juniper Market Café & Marketplace is located just a block from the Visitors Information Center in the heart of Uptown St. Augustine. This health conscious café focuses on fresh baked goodies, lunch items such as salads and sandwiches, organic coffee, and other hand-crafted drinks. Sourcing from local farmers Juniper Market always uses ingredients in season so you're sure to enjoy a fresh Floridian bite (or sip).
Note: if you've been to St Augustine many times or live here, Juniper Market is in a DIFFERENT location than it used to be. It moved across the street, so it's now on the west side of the street.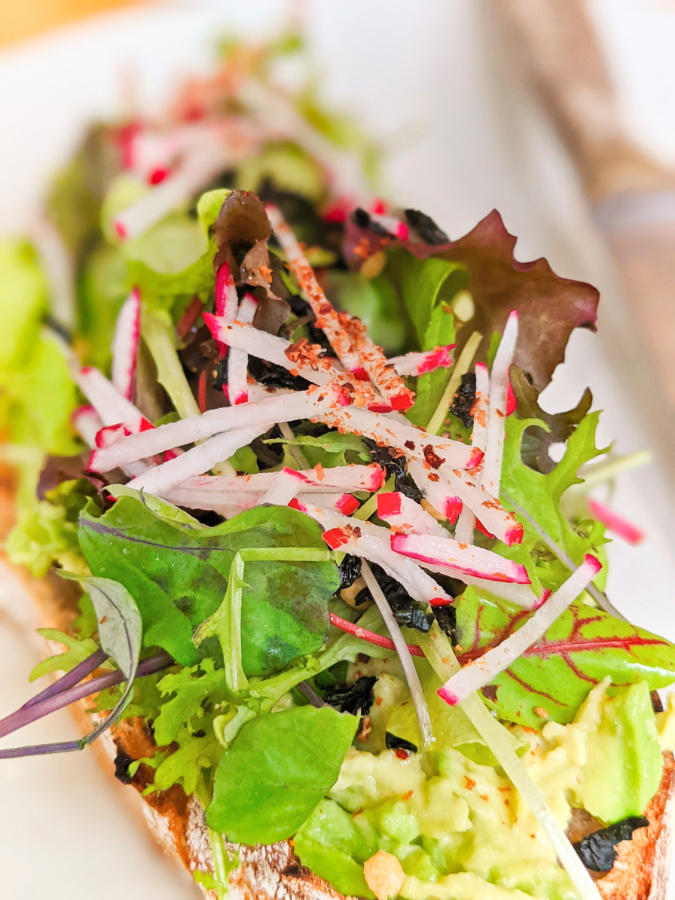 Sweetwater Coffee Bar and Gallery
A short walk from the Lightner Museum (literally next door) is the coffee house, Sweetwater Coffee Bar and Gallery. Offering counter service, casual dining, and specialty drinks there isn't a better place to take in the art that dot the walls. Those wanting a snack can enjoy an all day breakfast, fresh pastries, cake, sandwiches and salads.
The Donut Experiment
The Donut Experiment is the place for a coffee and donut. The choose your own adventure on donuts means you get exactly what you're craving. Start with your icing, choose your toppings, then choose a drizzle. Hit repeat to make it a dozen or get a box of the most popular combos which include Sriracha, the daily special, and key lime.
PS: they offer rotating special flavor combos that are amazing!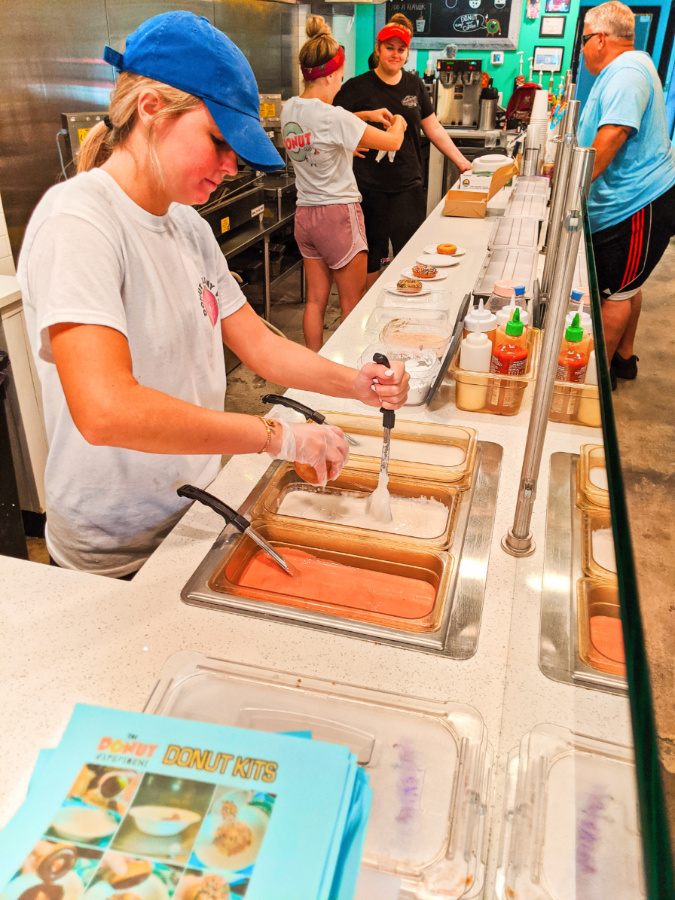 Need to Know about Downtown St Augustine
St Augustine is the nation's oldest city and is teeming with history, arts, culture and abundance of outdoor activity. The Atlantic water is filled with wildlife. Many visitors plan their trip around the historic district which is dotted with iconic Spanish buildings. To keep you pepped up the city has coffee spots.
If you're just looking to grab a coffee and walk around, you'll find plenty of street parking on the main waterfront avenue or in the Castillo de San Marcos parking lot. There is also downtown parkin in the City Garage (Historic Downtown parking facility) or the pay lots just south of the Lightner Museum.
Remember that Downtown St Augustine is BUSY on the weekends and during every afternoon / evening in Nights of Lights season, which runs from the third week of November to the second week of January.
Be sure to check out more of our top dining picks and guides COMING SOON:
Where to Eat in Downtown St Augustine
Best Eats at the Beaches of St Augustine