Unique Museums in St Augustine for History, Oddities and Treasure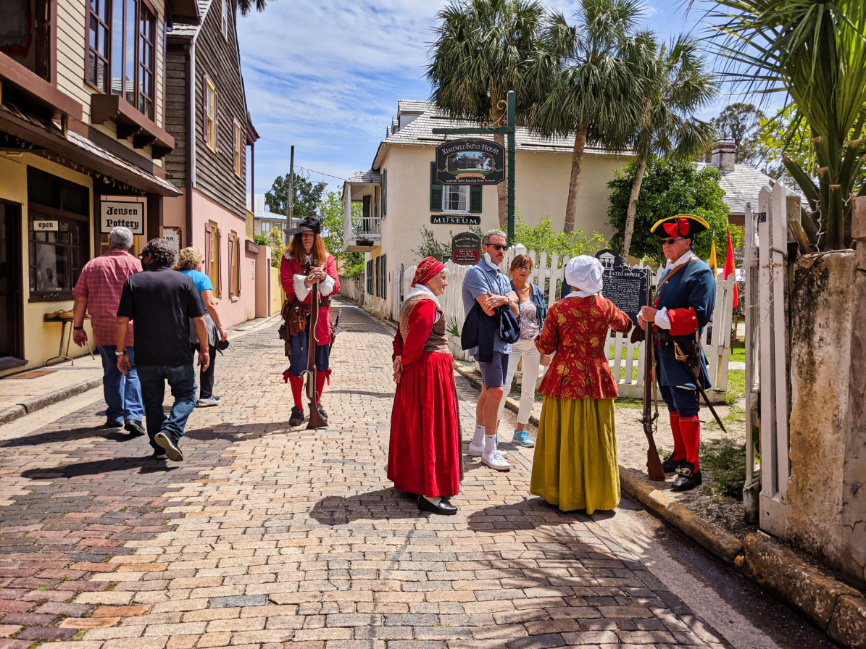 There are so many museums in St Augustine, as it is the oldest city in the USA. From downtown to Uptown, we've got our top picks for a fascinating day.
Being the first city in the USA, St Augustine has a long history of Spanish sailing ships, British attacks, piracy and many "firsts" for the country. Downtown St Augustine's neighborhoods of the Historic Core and Uptown are full of both historic sites and unique museums. Grab a coffee downtown and pick your first stop to get fully immersed in St Augustine history!
Unique Museums in St Augustine's Historic Core
You really can't visit St Augustine without visiting at least one or two museums. And let's be honest, you'll probably want to visit even more. Check out some of these historic and fascinating museums and work them into your StA visit!
The Lightner Museum – TOP PICK
We love the Lightner Museum. It has an amazing collection of art, historical artifacts and more. Being housed in the Gilded Age Hotel Alcazar, it's got some of the coolest architecture in St Augustine.
Check out our complete article all about the Lightner Museum!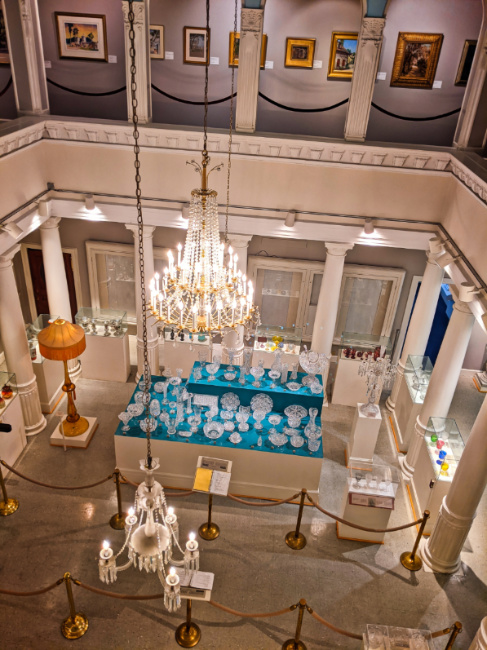 St Augustine Pirate and Treasure Museum
Travel back in time to the height of the Golden Age of Piracy to Port Royal, Jamaica, by visiting the St. Augustine Pirate & Treasure Museum, which offers an entertaining and instructive museum experience. The St. Augustine Pirate & Treasure Museum is a passion project by author Pat Croce that displays a wide range of his knowledge as pirate scholar. The museum showcases over 800 genuine items honoring the history of piracy, both real and imagined, from the 1600s to the present.
This museum offers an entertaining and instructive museum experience. It takes up around 5,000 square feet. In size, with a 1,300 sq. courtyard of ft., the tour will be thrilling and fun for all ages. Located just a few minutes from Castillo de San Marcos National Monument, its a great attraction to combine with the many historical sites in the area.
The St. Augustine Pirate & Treasure Museum is the ideal location for school field trips, private tours, and birthday celebrations for groups of all ages. Groups will be motivated to travel the seven seas through the engaging, informative experience at the museum. The amenities are located entirely inside a structure with air conditioning. They provide handicap accessibility and interactive screens you can touch.
St. Augustine Pirate & Treasure Museum can also be used for school field trips, scouting outings, birthday celebrations, and exclusive business events. Lastly, you can give your kid a memorable pirate-themed birthday party that they won't soon forget!
Hours of Operation: Open daily 10:00 AM-7:00 PM, Closed on Christmas Day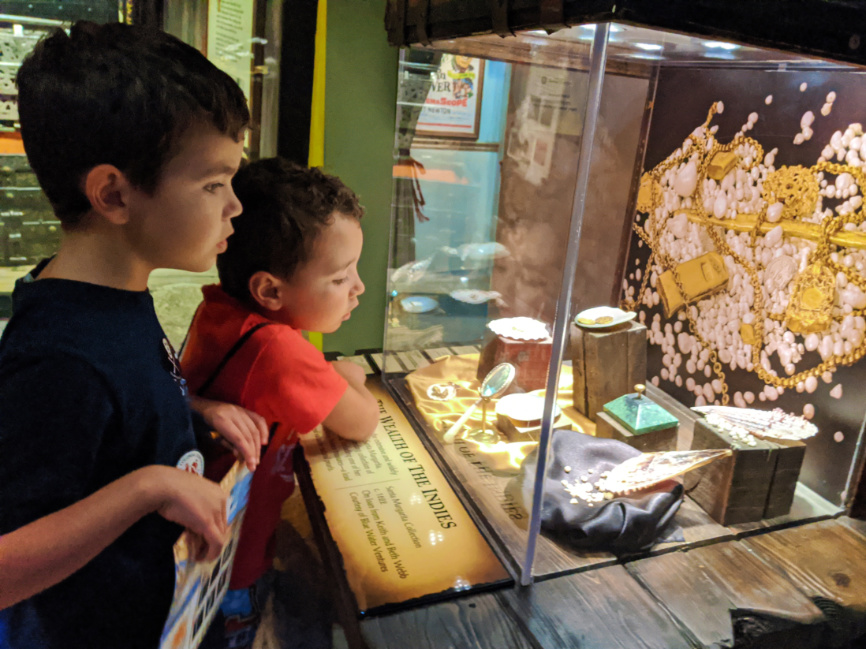 Colonial Quarter Museum – Living History in Downtown St Augustine
The Colonial Living History Tour at Colonial Quarters covers 2-acres of historic downtown St. Augustine. Passing through costumed characters, blacksmiths at work, and many typical scenes found years ago in the area it's an immersive tour enjoyed by young and young at hearts!
Discover and experience how the inhabitants interacted with one another while defending themselves from an assault. Discover blacksmithing while protecting your ears from a real-time musket exhibition. Visit a building that is older than 270 years. Climb the watchtower and scan the horizon for ships. Understand the accomplishments of the most extended continuously inhabited European settlement in North America with the St. Augustine Colonial Experience. There's an abundance of experiences to be had!
On the Colonial Quarter's tour, visitors will be led by knowledgeable guides on a leisurely pace. Rich presentations depict beautiful history lessons. History buffs and those will children will enjoy this space. Tickets are also affordable.
Restaurants in the Colonial Quarter offer superb cuisine and fantastic views of historic St. George Street, allowing customers to take in the ambiance and culture of yesteryear. Every week, free performances are made available to anyone wishing to stop by and listen to some of the local musicians. The Colonial Quarter also has two on-site restaurants plus an amphitheater under an arching live oak tree.
Hours of Operation: Open daily 10:00 am – 5:00 pm; Tour times 10:30 am · 12:00 pm · 1:30 pm · 3:00 pm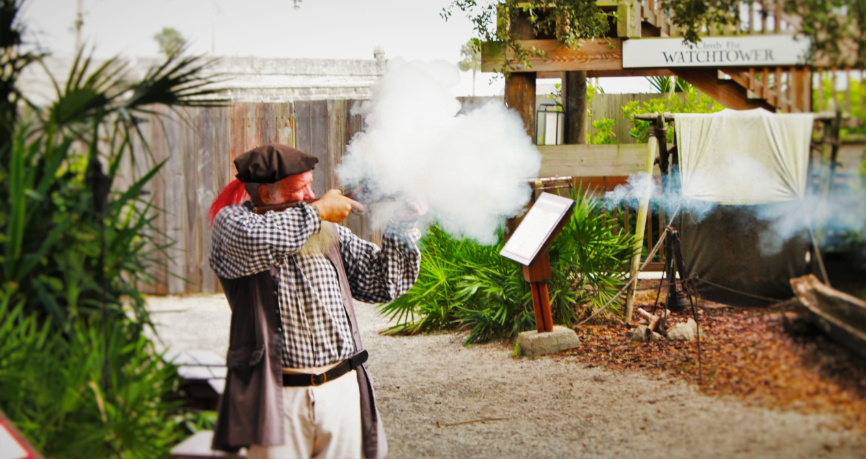 Potter's Wax Museum – the First of Its Kind
Potter's Wax Museum is a fantastic place for all ages. It is located inside the oldest drugstore in the United States, which makes it unique among attractions of its kind. It features various historical characters, including Roman Centurions, celebrities, athletes, and political figures. Even a section specifically for horror films exists! An artist will likely be present to show you the workspace where the magic takes place.
At Potter's Wax Museum, you can experience seeing celebrities' wax figures face-to-face as if you are with them in real life. It will indeed be a one-of-a-kind experience for all ages. More than 160 wax figures are available in the Potter's Wax Museum, including well-known figures like Elvis Presley, Harry Potter, Captain Jack Sparrow, Britney Spears, Tiger Woods, Michael Jordan, Angelina Jolie, Princess Diana, Ponce de Leon, and a host of others. Visit them today!
Potter's Wax Museum is the number-one-established (first) wax museum in America. Potter's Wax Museum provides discounted group admission for groups of ten or more. They accept reservations. If requested, proof of tax-exempt status is necessary. You can also receive one FREE chaperone admission for every ten guests. Free entrance is given to bus drivers.
Hours of Operation: open daily, year-round from 9:00 am to 5:00 pm. December 24: Last tour is at 3:00 pm. December 25: Closed. Reservations suggested for larger groups visiting Potter's Wax Museum.
Oldest Store Museum
A tour of St. Augustine's Old Store Museum means checking out a variety of strange trinkets, rusted and aged cans, medicinal bottles, and an abundance of antique items and hardware. The building housing the substantial collection of artifacts from 19th and 20th-century America was acquired by Historic Tours of America to preserve and classify them (they also run Old Town Trolley).
In this tour, see salespeople, a butcher and a snake oil salesmen show off the most cutting-edge innovations from the turn-of-the-century life. Learn about the most recent and effective time-saving wonders from the 1900s (now not-so-wonderous). There is a ton to see, including steam-powered tractors, tonics, worm syrup, guns, bikes and dry goods. There are also different types of clothing pieces, farming equipment, wagons, and a wide variety of gizmos and oddball devices that captured the imaginations of people living in a time when innovation in America was beginning to soar.
In this carefully recreated environment, see over a thousand objects on display, enjoy historical re-enactments, and enjoy seeing rare artifacts, even a goat-powered washing machine. The Old Store significantly contributed to St. Augustine's transformation into the modern town that it is today.
Hours of Operation: Open daily 9:00 to 5:00 pm.
Memorial Day weekend to Labor Day weekend. 9:00am to 5:30pm.
July 4th, the tour closes at 4:30 pm.
Tours are offered until 3:00 pm on Easter, Thanksgiving, and Christmas Eve. Closed on Christmas Day.
Museums in Uptown St Augustine
I love the Uptown neighborhood of St Augustine. It's where you'll find great restaurants, Victorian houses, the prettiest street in Florida, and lots of interesting sites.
Ponce de Leon's Fountain of Youth
In 1927, Edward McConnell sold the Fountain of Youth assets to Walter B. Fraser. In order to teach the public about Juan Ponce de Leon and the Fountain of Youth, Mr. Fraser kept the property in good condition. Mr. Fraser worked to ensure this location's legitimate place in American history because he respected the property's historical traditions.
The Fountain of Youth Archaeological Park offers family entertainment while maintaining historical accuracy (for the most part). Their historic boat construction program, Spanish Watchtower, and Timucua Theater are all wonderful additions to their ongoing dedication to Walter Fraser's dream.
For a little background, historic St. Augustine is the oldest prosperous European town in the United States and is situated in the region that Juan Ponce de Leon originally visited in 1513 and founded in 1565. Before the Pilgrims reached Plymouth Rock and 42 years before Jamestown, Colonial America began right here in St Augustine. Visitors will be delighted by the Fountain of Youth Park, which has a nearly 5 centuries of history.
With 15 waterfront acres, visitors will have an endless amount of entertainment, whether on a quick stay or for a long afternoon. Drink at the Springhouse, where Ponce de Leon's Spring of Eternal Hope has been flowing for for centuries. Is it legit? Will you grow old? It doesn't hurt to find out.
Hours of Operation: Open daily from 9:00 am – 6:00 pm with last entry at 5:00 pm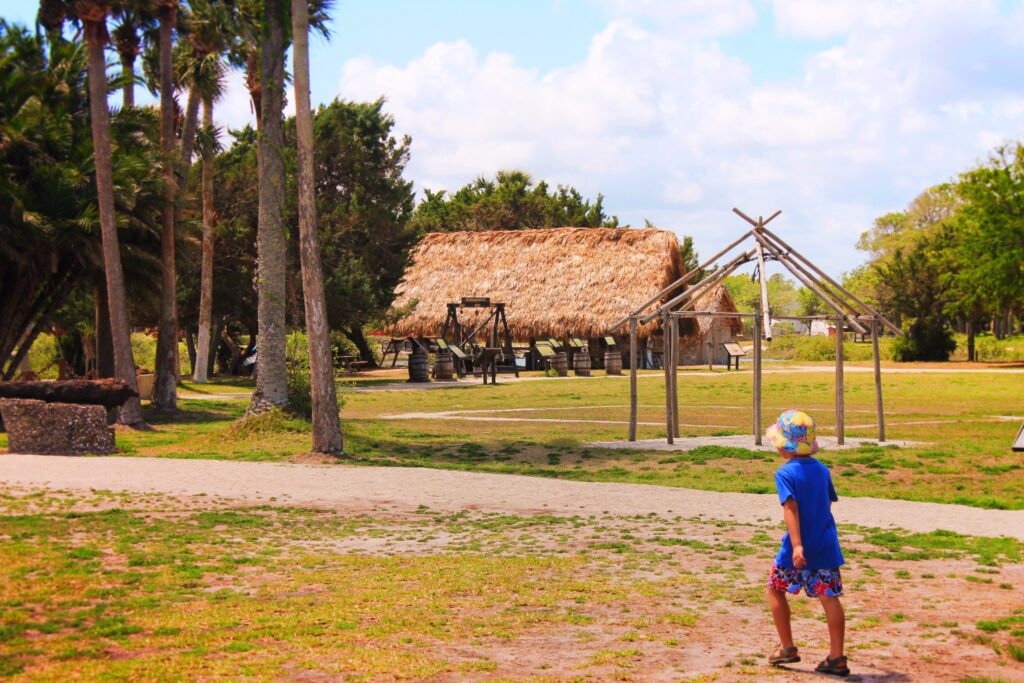 Ripley's Castle – Believe It or Not
I think that the real highlight of Ripley's Castle / Believe It of Not is the building itself. The exhibits within are not that interesting, with many of them being contrived or crafted. There are some unique authentic items, like weird taxidermy and such, but it's just not my favorite.
The actual Ripley's Castle is so cool. I would love to see it restored to being a period-true place to visit, but that's not happening anytime soon.
I will say, Ripley's Believe It or Not is a huge hit with our kids. They love the exhibits, the Red Train tour that you can add on, and the historic mini-golf course you get access to downtown.
Hours of Operation: 10:00 am – 5:00 pm Sunday – Friday, 10:00 am -6:00 pm Saturdays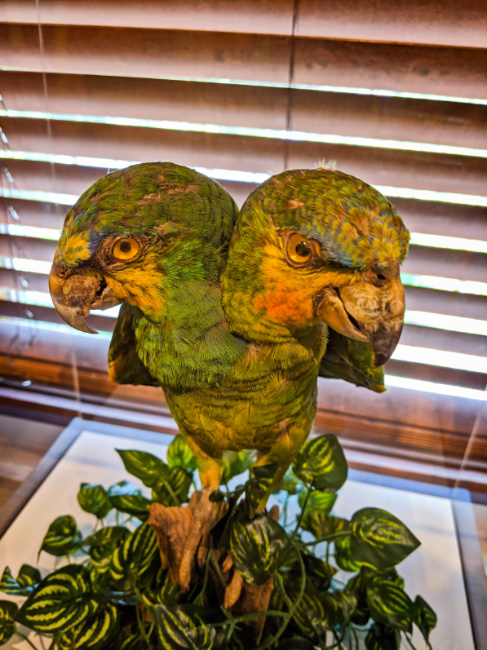 St Augustine History Museum
St. Augustine has developed throughout the past 450 years, going from a young European settlement and violent military outpost to Henry Flagler's Gilded Age in the late 1800s. The historic city now prides itself on being a thriving center of the arts and music in Florida. Over 400 years of Florida history are brought to life at the St. Augustine History Museum through a combination of historical exhibits and private collections.
Because St. Augustine has been around for so long, it's amazing to see the history where it came from. Seeing all those 450 years through historical exhibits, private collections, and how it became the rich city (big town) that it is now, is a fascinating experience. You'll enjoy not only the knowledge and nostalgia you'll find here, but the entertainment factor as well.
Stroll the museum, visit their room with Spanish sunken treasure, examine the development of Florida and St. Augustine under the Spanish, learn the tales of the First Peoples of Florida, Spanish Galleons, and Revolutionary War pirates. It's pretty cool.
Hours of Operation: open daily, year-round from 8:30 am to 4:30 pm. Reservation times are on a first come, first serve basis and each tour has limited capacity. December 24: Last tour is at 3:00 pm. December 25: Closed.
Old St Johns County Jail
I really like the Old St Johns County Jail, but it was NOT a hit with our kids. The history is fascinating and the building is pretty cool. The stories the tour guides tell are both interesting and totally creepy/sad. There are interesting photo ops, exhibits of all sorts and in general, it's a great snapshot in time.
There are some elements that really aren't kid friendly, like mannequins in the cells in precarious situations (creepy) or the gallows out back, but I think with older kids it's a good place to visit.
Hours of Operation: daily 9:00 am – 4:30 pm